Think You've Nailed the Retail Customer Experience? Think Again…

Myagi Team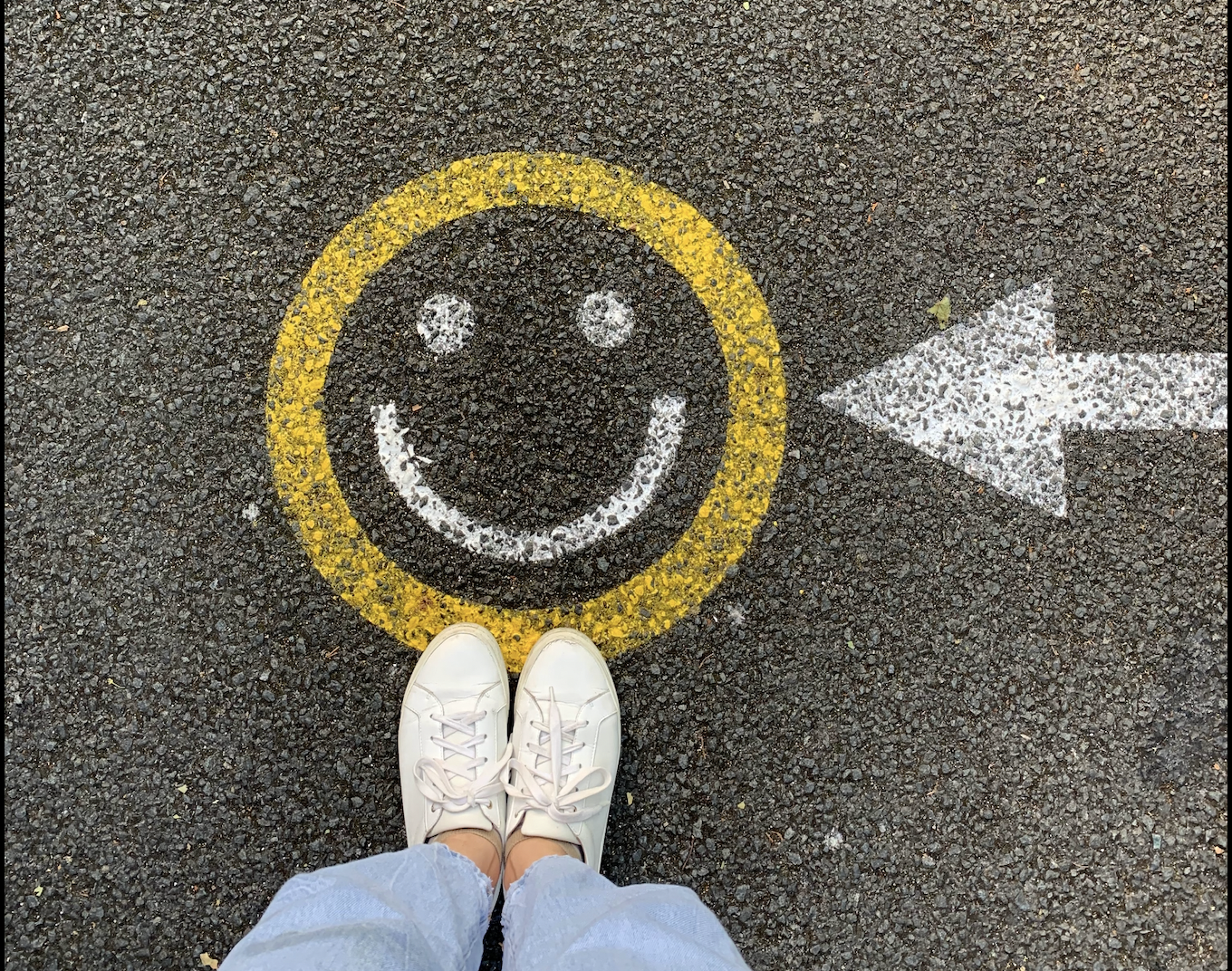 Have you received an unwanted email from an e-commerce store recently?
Sure, some online stores can be annoying (the cat costume was a one-time purchase, right?!). Some though bring you the right product at the right price at the right time. You have to give them credit, they know what you want.
Clearly, technology has changed the game and the level of customer insight offered by online has created greater shopping expectations. While it may appear that online stores have all the advantages, big opportunity still exists for brick-and-mortar stores.
To achieve sustainable success as a retailer, you must offer more to meet the demands of the modern day consumer. This entails delivering an in-store customer experience that merges the best of online and offline, one that ultimately delights shoppers.
Here's how you can make it happen:
1. Understand Where You Stand
If your friend met a movie star on the street, you'd probably hear about it on Facebook, Twitter or some other outlet within minutes. After all, 28 percent of time spent online is through social networking, according to the Global Web Index.
What's the Point Here?
It's that people talk about your business online, especially if they see a movie star at your store (more on this in a moment). Whether it's via Yelp, Google Review, or TrustPilot, word-of-mouth plays a role in your success both online and offline.
What you must do is find out how you're being perceived by the public. You need the truth and nothing but the truth.
Indeed, this is the era of the customer. And that's not a bad thing for your business. Now that customers are empowered by technology, you can find easily find out what your retail store is doing wrong and of course right.
Where's the Advantage for Brick-and-Mortar Stores?
You have more than online reviews at your disposal. You have other ways to get information. In addition to gathering data on how customers shop in store, you benefit from direct interactions with customers. Online retailers rarely, if ever, enjoy human-to-human contact.
You must take advantage of the chance to directly engage with customers. As research from Mattersight Corporation shows, shoppers–even Millennials–prefer human interaction over digital.
At your store, train sales associates to spend more time listening to customers. In an actual conversation, shoppers will say a lot more than they may write online, giving you even more detailed information. Give these sales associates a channel to feed responses back to you from the floor.
With all this info in your hands, you can take steps to improve and win over pure players.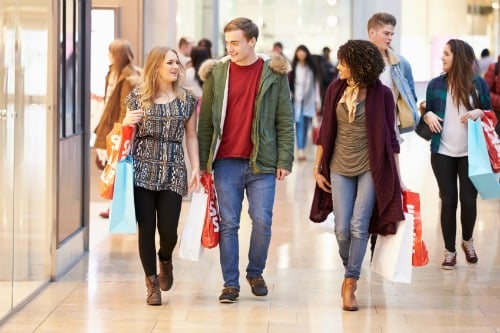 You've probably heard of the Internet of Things. Such technologies prove you're no longer living in a world where there's an "online" and "offline" existence. These worlds have merged.
2. What Does This Mean for You as a Retailer?
It means customers expect a lot more. Technology has raised the bar. Options from 24/7 availability and self-service to personalised offers and mobile capabilities have ensured that brick-and-mortar retailers can no longer win simply through proximity, availability or price.
The bad news is that, despite a lot of progress from retailers, only 7 percent of brands are exceeding customer expectations, and most consumers are underwhelmed by the digital experiences being offered in store.
Evidently, there is work to do, this should be seen as an opportunity. By adopting the right retail technologies now, like self-checkouts, chatbots and real time retail analytics retailers can meet and even exceed the demands of today's customer. And they can drive significant growth.
But Where's the Advantage for Brick-and-Mortar Stores?
You have human staff on hand and store associates can leverage these technologies to enhance the shopping experience, using twice the smarts as compared to pure play!
First, by having the right technology at your store, store associates have more data in their hands to help them satisfy shopper needs. Such data can be used to tailor in-store offerings, suggest items and offer a more complete shopper journey.
Second, by using technology to automate tasks, you have more time to focus on your brand story. Your sales associates can focus on better presenting inventory, handling product placement, responding to traffic levels, and more. Even better, with the technology at their fingertips, they'll have insights to make better decisions that serve the customer.
With the right tools and well-trained sales associates, you can delight over other retailers and even big online players.
3. Personalise the Experience
Think about the last time you went out to eat with a group of friends. Did any of you order the same meal? Probably not.
What's the Lesson Here?
When customers come into your store, they have their own unique needs and tastes. You need to cater to them.
As a retailer, know that 75% of consumers are more likely to buy from your store if you actually tailor the shopping experience to their needs. So, you must understand their preferences.
Enter big data. With analytics, you can gain key insights into your customers and begin tailoring the customer experience.
The key is in finding a way to actually turn those insights into a sustainable strategy. The goal should be to predict future needs–because that will ensure success in the long-term.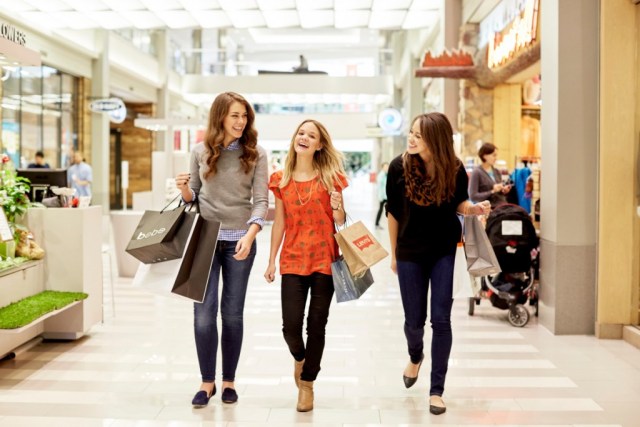 How Can Physical Retailers Win Over Online Here?
The bad news is that many shoppers are researching products in store, and then making purchases online. This surely means some retailers aren't doing enough in store to meet the customer's needs and win the sale.
The good news is that you have the products and services your consumers want. It's just a matter of making your store stand out and making sure that your marketing strategy is backed up by skilled sales associates who can convert that visitor into a customer.
Research from MindTree shows that, when the right combination of technology and human interaction is used, it leads to an uplift in shopper value. Physical retailers are best positioned to achieve this combination. You already possess the locations, infrastructure and people; arguably the hardest elements to acquire, especially when compared to buying technology.
When your sales associates go the extra mile to connect with customers and offer exactly what's required, you can increase the chances of an in-store purchase. That's because you bring the best of online and offline into your retail store–and deliver a truly outstanding personal experience. This is YOUR movie star moment!
4. Keeping It Simple
Unless you run a puzzle store, you don't want your customers to feel like they're solving a puzzle just to obtain what they want. The fact is that customers don't care for solving puzzles when they enter your store.
So, What's the Ideal Shopping Experience?
Simply put, shopping should be easy.
According to research published by the Harvard Business Review, the easier you make the purchasing journey for the customer, the more likely they are to return to your business.
So, how do you make customers feel like they're eating apple pie in the summertime? That sounds nice and simple, doesn't it?
You get rid of the complexities. Radically simplify any processes you can. Employ digital and human assistants to help customers get what they need, quickly. Always be there when the customer has a question and ensure your associates know where to find the answer, professionally.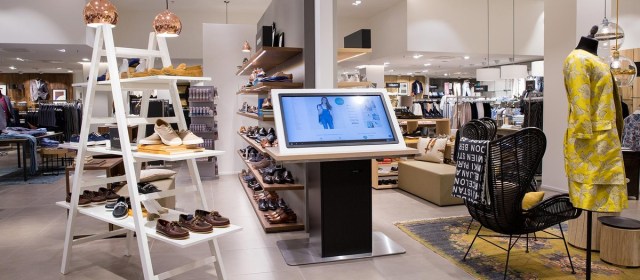 5. How Can Retailers gain an Edge?
In the end, what you need to do is build an experience, one during which customers can move between mobile, online and physical channels consistently, without receiving mixed messages or hassle. This ensures you're taking care of customers wherever they are and it greatly reduces barriers, allowing them to efficiently make the right purchase, but also feel connected to your brand.
Considering that 85% of consumers prefer to shop at physical stores, Brick-and-Mortar retailers are uniquely positioned to deliver a superior omnichannel experience. Why? Because they can address any uncertainties customers may have about a product in person and offer a truly human experience.
This is where online retailers simply can't compete, especially with products that require careful consideration. Shoppers require individual attention on the spot, which sales associates are capable of offering when suitably prepared with sufficient and regular training. You can't expect an associate to be your brand ambassador unless you are willing to support them to become just that.
As already discussed, you already have the stores, infrastructure and people required to win. Incremental increases of investment in areas like training, presentation and understanding your brand journey from the eyes of the shopper will pay back in sales, but crucially loyalty. Shoppers are seldom lifelong fans today, you enjoy their patronage and they are quick to shift when they feel confused or worse, undervalued.
6. Never Get Complacent
Maybe you've heard this quote from Andy Grove:
"Success breeds complacency. Complacency breeds failure. Only the paranoid survive."
Remember it. Because the retail landscape is shifting every day. What works today won't work tomorrow.
You have to stay updated on how technology is impacting the industry. You also have to maintain focus on understanding and fixing your own shortcomings, as well as making the retail experience personalised and seamless requiring not just proper strategy and technologies, but excellent staff to uphold your brand story.
In the end, no retail strategy should ever be fixed. Your strategy must be adaptive, ready to make the changes necessary to move forward and succeed.
Final point: Winning at Retail in the Digital age
No matter what retail industry you're in, taking action now to ensure you understand and address your flaws. Using the right tools at your disposal, personalise the shopper experience and simplify the process. These key elements will set you up for success.
Remember, your store associates can play a central role–as they're the key differentiator. Store associates must not only use new tools, but also communicate with customers and deliver exceptional customer experience. Nothing else will do.